A personalized plan for your success
We take time to understand your business, your customers, your products and your market. Then we work with you to define a plan to overcome your challenges and meet your objectives, one step at a time.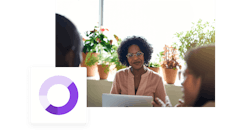 Making the complex simple
Your plan will be broken down into a series of monthly tasks. We'll make sure that you have the skills, knowledge and time to complete them easily while maintaining focus on your business.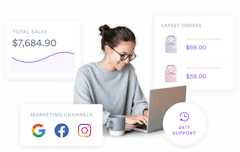 Your own team of Ecommerce Experts
We're with you every step of the way. Regular consultations will be used to review progress made in the previous month and discuss priorities and plans for the month ahead. Your Ecommerce Expert will be on hand to answer questions and bounce ideas off at anytime.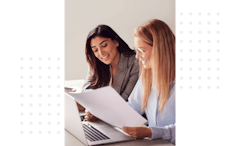 Platform independent
You don't need to be on the Selz platform. If you're using Shopify, WooCommerce, BigCommerce or any other major ecommerce platform, our Ecommerce Coaching service is designed for you.
Work smarter, not harder
Your business will be evaluated against our key pillars of Ecommerce Excellence using the Selz Balanced Scorecard for Ecommerce Success™.  We'll identify challenges and opportunities for your business and tailor a plan not just to meet them, but to exceed them.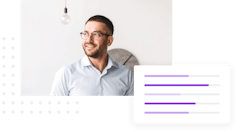 Speak to an Ecommerce Expert
Speak to one of our ecommerce experts now (office hours).

Proven strategies that deliver real results
Your Selz Ecommerce Expert will give you tried and tested strategies with plans that are tailored to your business to ensure you get ahead and stay ahead of your competition. Here are some of the topics you will be covering.
Optimized digital advertising
Understanding the opportunity for your business to capitalize on digital advertising on platforms including Google, Facebook, Bing and Instagram along with other more specialized networks. We'll make sure your advertising budget works harder for you with sharp targeting and stand-out creative to cut through the noise and deliver a meaningful return on investment.
Customer Relationship Management (CRM)
Forge real relationships with your customers and maximize their value with a roadmap for CRM success. We'll assess your CRM systems and work together to delight your customers by streamlining and where possible automating customer communications.
SEO Excellence
Get found by more customers by developing your knowledge of on-page and off-page SEO, understanding the role of external content and building a calendar of simple tasks to drive Ecommerce SEO success.
Automated fulfillment
Improve efficiency and increase profit margins by integrating and streamlining your fulfillment processes. We will examine your fulfillment methods and plan for integrations and automation to impact your bottom line.
Embrace multi-channel retail
How to harness the power of multi-channel retail to reach more customers online, on their terms - on social networks and via third-party marketplaces.
Conversion friction
Convert more sales by understanding the customer journeys through your website and identifying potential areas for improvement. We'll review your site in granular detail and make recommendations to improve conversion. These could be small, seemingly insignificant changes like the colour or copy on a button right up to the way your product pages are configured.
Social proof
Win word of mouth recommendations and attract outstanding online reviews by setting-up some reputation management systems and monitoring your reviews like a hawk. We will offer practical tips and advice to help you consistently gain positive customer reviews on the platforms that are most relevant to your business.